The Ganges is the most populated river basin in the world and is home to half the population of India including two-thirds of the nation's poor people. The basin provides over one-third of the available surface water in India and is the focus of over half the national water use – 90 percent of this being in irrigation.
The ecological health of the Ganga River and some if its tributaries has deteriorated significantly as a result of high pollution loads, high levels of water abstraction for consumptive use (mostly for irrigation but also for municipal and industrial uses), and other flow regime and river modifications caused by water resources infrastructure (dams and barrages for diverting and regulating the river and generating hydropower).
Water management is largely undertaken at the state level, and there has been no basin-wide effort for volumetric water planning and allocation. With increasing demand for water in multiple sectors a more strategic approach is now warranted. The Government of India has committed to an ambitious goal of rejuvenating the Ganga and is committing significant funds to address the problem. However, in addition to the technical complexity and scale, Ganga rejuvenation is an inherently "wicked problem" given the wide diversity of stakeholder values and perspectives and the political and institutional dimensions that come from distributed responsibilities across multiple jurisdictions and institutions.
The World Bank has assigned Deltares and its partners AECOM India and FutureWater to carry out the project "Analytical Work and Technical Assistance to support Strategic Basin Planning for Ganga River Basin in India".
The key objectives of this project are:
Significantly strengthen the capability of relevant central and state government agencies to undertake comprehensive evidence-based strategic basin planning for the Ganga River basin
Develop, document and disseminate (through detailed analytical work and stakeholder engagement) a set of plausible scenarios that balance significantly improving the health of the river and maintaining an acceptable level of economic productivity;
Build stronger and more accessible information and knowledge base to guide on-going dialogue around and management of the Ganga River basin; and
Establish on-going multi-stakeholder engagement processes in the basin to support strategic basin planning.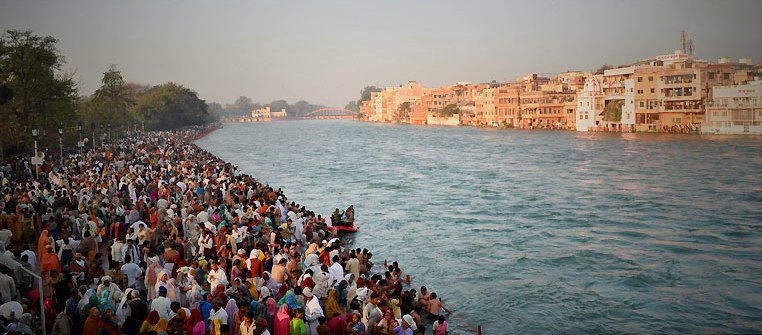 These objectives will be achieved by:
Developing a detailed and robust water resources planning model for the entire Ganga basin in India and training central and state government engineers and planners in its use;
Characterizing and analysing surface-groundwater interactions across the basin using this information to refine the river modelling;
Undertaking a multi-scale environmental flow assessment across the basin and using these assessments to inform the scenario modelling;
Developing, modelling and disseminating a series of plausible scenarios that explore alternative options for improving water management including improving river health;
Establishing and facilitating a multi-stakeholder consultation process (inside and outside of government) to guide and share the work above; and
Ensuring wide access to the models and analyses and quality documentation of these.