The ESA Living Planet Symposium was this year held in Edinburgh during 9-13 September. The objective of this symposium is to present the results of ESA EO (Earth Observation) missions. This was a perfect opportunity to present the "INTOGENER ARTES 20 Demonstration Study on Water Flow Forecast Service in Remote Mountainous Areas". The consortium for this project consists of Starlab, FutureWater, and hispasat. The consortium is led by Starlab, and the project is partly funded by ESA.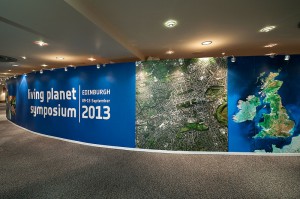 During the Living Planet Symposium, Erwan Motte from Starlab presented a poster that summarized the INTOGENER project. The poster can be downloaded using the link below:
More information regarding the INTOGENER project can be found on the project page.