In a bid to create and increase more awareness on the use of flying sensors (drones) in agriculture, FutureWater and HiView, held a seminar on March 2, 2018 at the KALRO (Kenya Agricultural & Livestock Research Organization) Headquarters in Nairobi, Kenya. The seminar was attended by KALRO researchers, representatives of SNV, government employees, as well as students from Egerton University.
Martijn de Klerk (FutureWater) and Jan van Til (HiView) explained about the flying sensor technology and informed participant about the ThirdEye project, taking place in Meru County, Kenya. The ThirdEye project provides farmers with important and relevant information on seeds, water, pesticides and labor to increase efficiency and production. The low-cost flying sensors take aerial images to detect crop stress, which can be detected 10 days before the human eye can see it, thus assisting farmers to make informed decisions. So far six flying sensor operators have been trained and equipped with tools to analyze the obtained imagery and offer advice to farmers. This technology will provide farmers with services that were previously the function of agricultural extension service providers and allows farmers to scout farm fields quickly and efficiently rather than having farmers evaluate their farms manually on foot or by tractor.
In an online presentation, Mr. Giacomo Rambaldi, coordinator at The Technical Centre for Agricultural and Rural Cooperation (CTA), a Netherlands Development Organization, highlighted many opportunities and challenges of using flying sensors. He said the drone technology has increased the participation of the youth in agriculture, solved agriculture based problems, and brought transformation on real-time data gathering and processing. However, drone technology is facing challenges in developing countries such as the absence of UAV regulations, non-recognition of drone pilot licenses, insufficient awareness, and lack of evidence of positive returns to investment for smallholders among many others. Mr. Rambaldi said CTA will support flying sensor service providers, like ThirdEye, through capacity building, networking and market linkages for farmers, documenting success stories as well as publishing guidebooks and training materials.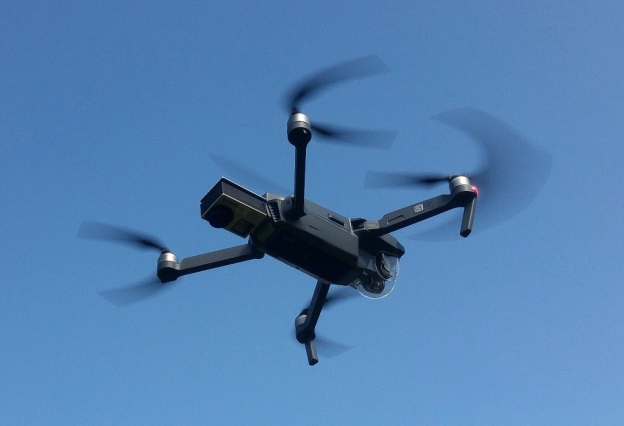 According to Dr Wellington Mulinge, researcher at KALRO, the flying sensors will assist in disease surveillance, surveys and extension services. "KALRO is tasked with providing research findings and technologies to farmers in agriculture and among the constraints we are facing is the extension service. Therefore this kind of technology will enable experts and farmers to know the status of their fields in shorter periods of time compared to the old way of using agricultural extension officers" said Dr. Mulinge.
In partnership with CTA, KALRO is undertaking a cost and benefit analysis of smallholder farmers growing onions and French beans under irrigation and benefiting from FutureWater's ThirdEye service. The cost and benefit analysis of the ThirdEye service will be completed in September 2018.