In Kenya, roughly 70% of the population is aged between 15-34. This age group is expected to double by the year 2050. Approximately 1 million young Kenyans enter the job market each year and only about 35% are absorbed into the formal job market. The remaining 65% end up unemployed or under employed. The agriculture sector dominates the Kenyan economy in terms of employment and contribution to GDP. Yet, the engagement of youth in agriculture is minimal.
Increasingly, young people are leaving rural areas with the perception that better economic opportunities can only be found in urban areas and cities. Agriculture is not regarded as a pathway to meaningful employment, even for those with opportunities to advance their education. With the average age of the Kenyan farmer being 60 years old, the migration of youth to urban areas threatens the sustainability of agriculture and food security at large.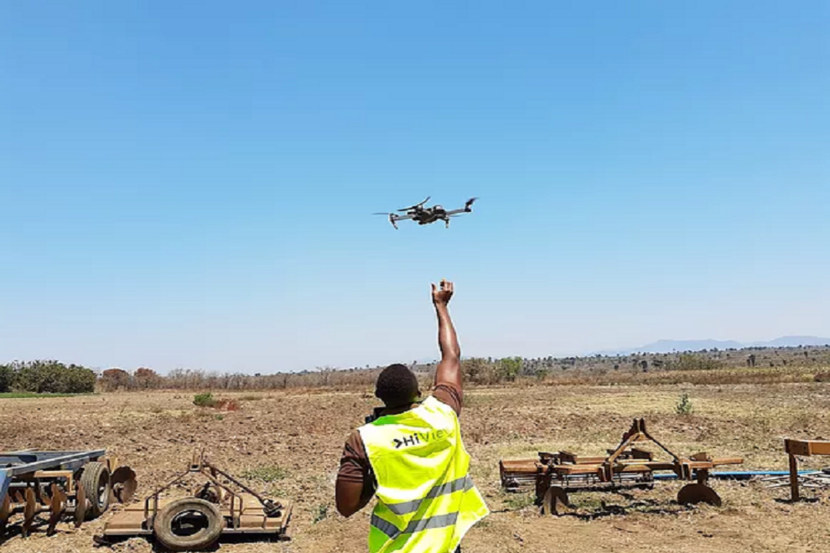 HiView and FutureWater are reaching out to a few hundred participants with their newly developed eTraining program.
When agriculture becomes an interesting career choice
The Kenyan Government has always been the largest employer of young agriculture graduates who end up working as extension officers and as research officials in institutions such as the Kenya Agricultural and Livestock Research Organisation. Increased investment in commercial agribusiness and the entrance of supply chain companies has once again renewed interest in agricultural prospects says Prof. Anthony Kibe of Egerton University. '10 years ago, only two students from my graduating cohorts would end up in the private sector but now, I have seventy five graduates getting employment in a number of companies and commercial farms.'
'Profitability is key for any young entrepreneur, so smart farming is the way to go. New techniques require training and education especially in ICT,' says John Ng'ang'a a PhD student at Egerton University.
However, young Kenyan farmers are not homogenous and several have ambitions of creating high value agricultural enterprises, but they often have little resources and lack the requisite technical and entrepreneurial skills. What differentiates the young generation in Kenya is their propensity to adopt new technologies rather quickly. Mercy Corps AgriFin Accelerate found that 90% of farmers aged between 18 to 35 in Kenya have high levels of engagement with information and communication technology.
New technologies are the future
The Netherlands is a natural partner in this regard given the advances in smart farming and the strong collaboration between knowledge institutions and the private sector in developing sustainable solutions. The partnership between Egerton University and FutureWater B.V. is addressing the knowledge gap holding back sustainable agriculture in Kenya. By introducing new technologies, they are providing an opportunity to increase innovation in agriculture and also attract tech savvy youth to farming.
The practicality of the training course "Using flying sensors and crop growth models to increase food production in Kenya'' helps build the technical skills lacking so much in advancing smart agriculture. It is also relevant in terms of an updated 21st century training that will attract young farmers. Through the use of the drones and the open data sources, trainees will be equipped with skills to enable fact based rather than intuitive based decision making in farm management. Farmers will be able to get information on the needs of various sections of the farm and make decisions on where to apply limited inputs such as water, fertilizer, seeds, labour etc.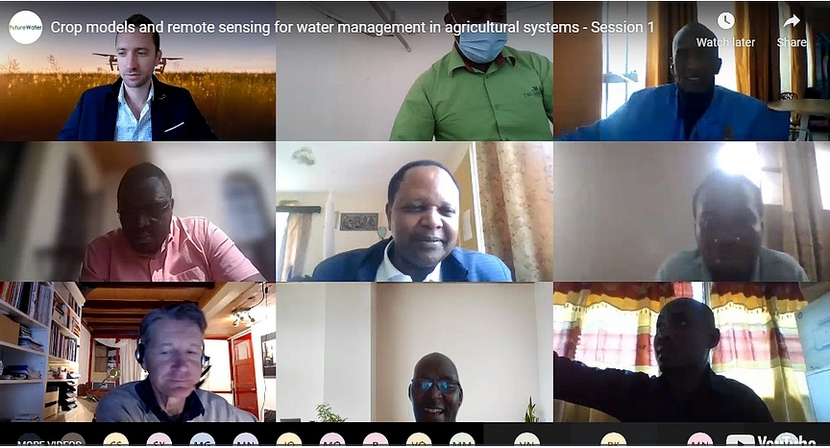 Collaboration between the public and private sector
Despite the usefulness of such practical training courses, the overall quality of agricultural training is mixed. The linkages between knowledge institutions and industry are weak. Private sector players vocalise that knowledge institutions do not produce graduated trained in areas relevant to their activities. The Tailor-Made Training pillar of the Orange Knowledge Program (OKP) provides a platform for customized training courses to solve specific problems. In the case of the project, the issue of the use of technology to improve agriculture is being addressed. It provides opportunities for the Dutch private sector to collaborate with knowledge institutions on the use of such modern technologies. Partnerships in data collection for analyzing crop performance, water efficiency can create a foundation for sustained future partnerships. This way, new innovations suited to the local context can be better advanced.
The OKP project aims at building the capacity of the educational staff of the Department of Crops, Horticulture and Soil to use innovative data and technology to analyse irrigation management and crop performance.